Latest Musing

Imagining a Post Pandemic World
How might a post-pandemic world look and feel? Let's imagine a creative team at a New York City advertising agency pitching a campaign in 2050 for a new perfume (more than most products, perfumes are sold by attaching to the dreams and aspirations of their times). The Big Apple, ...

continue
Latest Book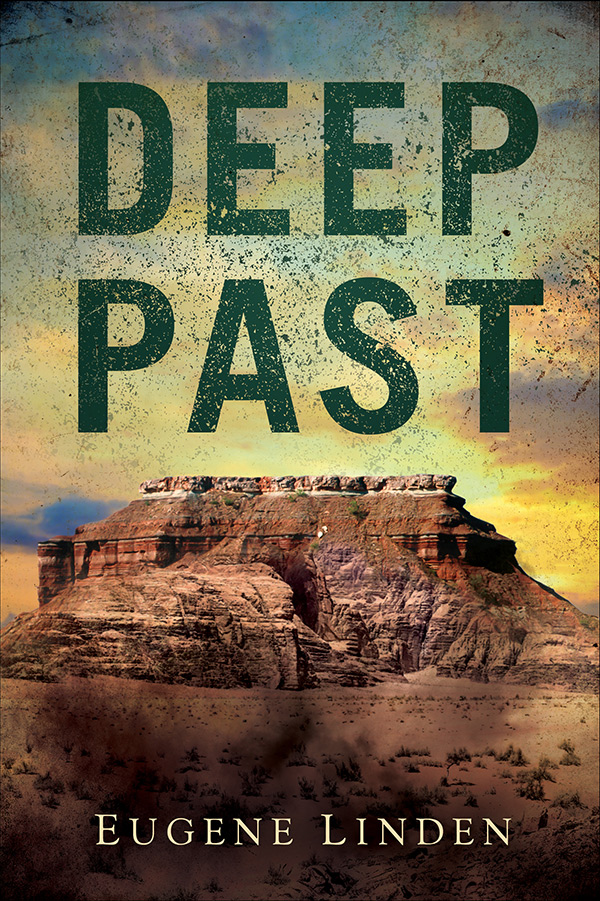 Deep Past
Buy from Amazon

more info
Articles by Category
endangered animals
rapid climate change
global deforestation
fragging

Books




Winds of Change
Buy from Amazon

more info
Afterword to the softbound edition.




The Octopus and the Orangutan
more info




The Future In Plain Sight
more info


The Parrot's Lament
more info


Silent Partners
more info


Affluence and Discontent
more info


The Alms Race
more info


Apes, Men, & Language
more info
This web site contains links to Eugene Linden's essays, articles and books on a wide range of topics ranging from environment to social and economic issues. There are articles on the science and dynamics of climate change and the possible social, economic, and environmental effects of global warming (including some of the first national articles on rapid climate change). Other environmental articles deal with endangered animals, the biodiversity crisis, threats to water supplies, global deforestation, and the politics of environment. The site also contains links to Linden's writings on social issues ranging from the plight of indigenous peoples to dynamics of financial markets. Some writings look forward offering future predictions about how such factors as the wage gap, population pressures, migration, and the rise of religious fanaticism might bring increased instability and drastic change.

-- Eugene Linden

NOW AVAILABLE!






Deep Past Chosen as a Best Book of 2019 by Mal Warwick's Blog in the Category of Science Fiction.


Deep Past by Eugene Linden—Is homo sapiens the only highly intelligent species ever to walk the Earth?

Most hard science fiction is about space travel, first contact, robotics, the multiverse, or some other topic that's familiar to fans schooled in science. But here's one that's about paleontology, and what a revelation it is! Eugene Linden, who previously wrote more than a dozen nonfiction books about science, technology, and the environment, turns his attention to fiction in Deep Past. This tensely plotted and thoroughly enjoyable novel poses questions most scientists are loath to ask. For instance, why is it that homo sapiens is the only highly intelligent species ever to walk the Earth? Or are we?

"DEEP PAST is an extraordinary novel on so many levels. It is a gripping thriller in terms of pacing, vivid characters and exotic settings, a book you won't be able to put down."
— Douglas Preston, co-creator of the #1 bestselling Pendergast series of novels and author of THE LOST CITY OF THE MONKEY GOD

If nature could invent intelligence of our scale in a blink of geologic time, who's to say it hasn't been done before…

A routine dig in Kazakhstan takes a radical turn for thirty-two-year-old anthropologist Claire Knowland when a stranger turns up at the site with a bizarre find from a remote section of the desolate Kazakh Steppe. Her initial skepticism of this mysterious discovery gives way to a realization that the find will shake the very foundations of our understanding of evolution and intelligence.

Corrupt politics of Kazakhstan force Claire to take reckless chances with the discovery. Among the allies she gathers in her fight to save herself and bring the discovery to light is Sergei Anachev, a brilliant but enigmatic Russian geologist who becomes her unlikely protector even as he deals with his own unknown crisis.

Ultimately, Claire finds herself fighting not just for the discovery and her academic reputation, but for her very life as great power conflict engulfs the unstable region and an unscrupulous oligarch attempts to take advantage of the chaos. This international thriller mixes fact and the fantastical, the realities of academic politics, and high stakes geopolitics—engaging the reader every step of the way.



Pre-Order Now!
Available in hardcover, eBook, and audiobook wherever books are sold. Published by RosettaBooks and distributed by Simon & Schuster.

AMAZON –
BARNES & NOBLE –
BOOKS-A-MILLION –
INDIEBOUND -
Short Take
Afghanistan: When Losing is Winning
The stunning, but entirely predictable, collapse of the Afghan military marks the latest installment of our failure to understand what wins wars. Short answer: it's not weaponry; it's morale. This pattern of failure goes back 60 years to Vietnam, and even further. We load up corrupt autocrats and war lords with weapons, only to see war profiteers siphon off and distribute the bounty, while the other side pursues their goal with patience, and a deep sense of mission – however wrong-headed we might think that is.
There's a tell in this pattern. When a superpower continues to hew to a failed strategy of counter insurgency after 60 years of failure, someone must be making out, big time. We don't need to look very far to see who that is. Defense contractors get to sell the weapons that we hand over to our feckless allies, and then, after tens of billions of dollars in materiel are left behind as we withdraw, they get to sell all over again as we restock. Thus, losing becomes a win-win strategy. In that sense, winning would be a losing strategy because they don't get to double-dip. So, once again in Afghanistan, Mission Accomplished!
read more