Latest Musing

Bats and Brokers Looking for clues to explain Tuesday's market gyrations? Observe a bloodsucking mammal
The renewed volatility in our tightly coupled financial system calls to mind a piece I wrote for TIME in 2000 during another period of extreme market upheaval. Here it is:
Quick! The market is crashing, and you are overextended, so where do you turn for help: a) y...

continue
Books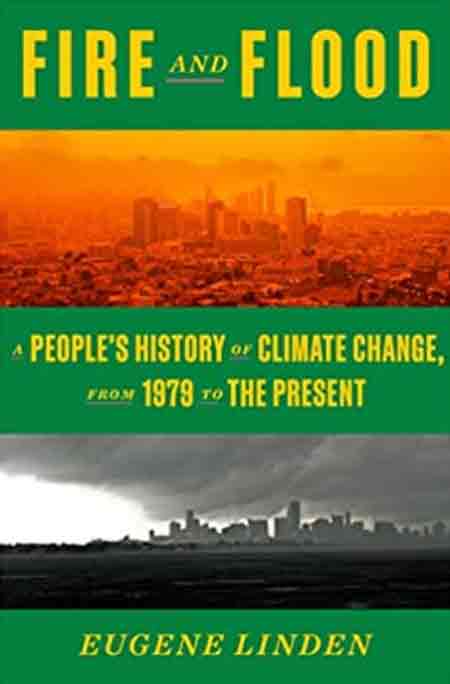 Fire & Flood
Buy from Amazon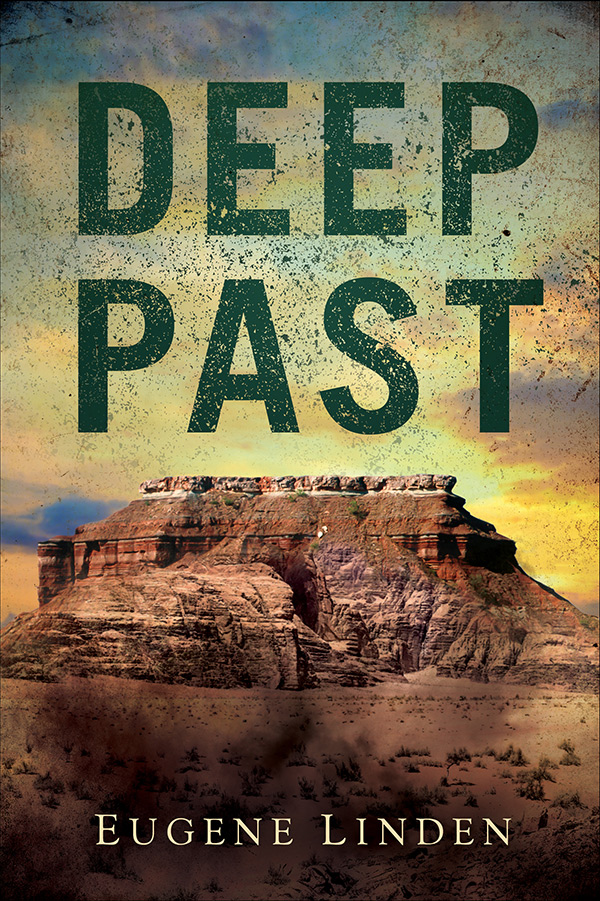 Deep Past
Buy from Amazon

more info
Articles by Category
endangered animals
rapid climate change
global deforestation
fragging

Books
The Ragged Edge of the World




Winds of Change
Buy from Amazon

more info
Afterword to the softbound edition.




The Octopus and the Orangutan
more info




The Future In Plain Sight
more info


The Parrot's Lament
more info


Silent Partners
more info


Affluence and Discontent
more info


The Alms Race
more info


Apes, Men, & Language
more info
This web site contains links to Eugene Linden's essays, articles and books on a wide range of topics ranging from environment to social and economic issues. There are articles on the science and dynamics of climate change and the possible social, economic, and environmental effects of global warming (including some of the first national articles on rapid climate change). Other environmental articles deal with endangered animals, the biodiversity crisis, threats to water supplies, global deforestation, and the politics of environment. The site also contains links to Linden's writings on social issues ranging from the plight of indigenous peoples to dynamics of financial markets. Some writings look forward offering future predictions about how such factors as the wage gap, population pressures, migration, and the rise of religious fanaticism might bring increased instability and drastic change.


Publication date April 5, 2022



"Eugene Linden wrote his first story on climate change, for Time magazine, in 1988; it was just the beginning of his investigative work, exploring all ramifications of this impending disaster. Fire and Flood represents his definitive case for the prosecution as to how and why we have arrived at our current dire pass, closing with his argument that the same forces that have confused the public's mind and slowed the policy response are poised to pivot with astonishing speed, as long-term risks have become present-day realities and the cliff's edge is now within view.



Starting with the 1980s, Linden tells the story, decade by decade, by looking at four clocks that move at different speeds: the reality of climate change itself; the scientific consensus about it, which always lags reality; public opinion and political will, which lag farther still; and, arguably, most importantly, business and finance. Reality marches on at its own pace, but the public will and even the science are downstream from the money, and Fire and Flood shows how devilishly effective monied climate-change deniers have been at slowing and even reversing the progress of our collective awakening. When a threat means certain but future disaster, but addressing it means losing present-tense profit, capitalism's response has been sadly predictable.



Now, however, the seasons of fire and flood have crossed the threshold into plain view. Linden focuses on the insurance industry as one loud canary in the coal mine: fire and flood zones in Florida and California, among other regions, are now seeing what many call climate redlining. The whole system is teetering on the brink, and the odds of another housing collapse, for starters, are much higher than most people understand. There is a path back from the cliff, but we must pick up the pace. Fire and Flood shows us why, and how." From Catalog Copy





Washington Post:

https://www.washingtonpost.com/outlook/2022/05/27/climate-change-russia-us-are-uncomfortably-alike/

Library Journal Review:

https://www.libraryjournal.com/review/fire-and-flood-a-peoples-history-of-climate-change-from-1979-to-the-present-2135202

Publishers Weekly:

https://www.publishersweekly.com/978-1-98488-224-0
 





Short Take
Debt Ceiling Negotiations is an Absurd Phrase
By using the phrase "debt ceiling negotiations," the media is lazily buying into the GOP framing of the issue because the implication is that debt ceiling negotiations are normal. They're not!
Negotiating over the debt ceiling is exactly analogous to a diner getting the check at the end of a meal, and then demanding a discount on all meals going forward with the threat that they'll blow up the restaurant if they don't get one.
No one would justify that behavior in a restaurant, why do act like it's a normal part of business in Congress?
read more